Effect of circuit training program on selected motor abilities among university male
Harpreet Singh

punjabi university patiala
Keywords:
Circuit training, motor abilities, volume, intensity
Abstract
The purpose of present study was to find out the effect of circuit training on selected motor abilities among university male students. For the purpose of the study total 60 boys, age ranged from 18 to 28 years were selected as subjects from the Department of Physical Education (T), Punjabi university University, patiala, Punjab (India). The subjects were purposively divided into two groups: Group-A: Experimental (N1=30) and Group-B: Control (N2=30). All the subjects were informed about the aim and methodology of the study. The subjects from Group-A were subjected to 8-week of Circuit Training Program. Group-B acted as control who did not participate any special training apart from the regular curricular activities. The training program starts with warm up exercises for 10 minutes (jogging, slow space running, stretching exercises etc.), then Sit ups (lower abdominals), pushups, Squat jumps, Compass jumps, Astride jumps, Shuttle runs were selected for the main training schedule. Volume and intensity: Experimental group performed 20 to 30seconds work on each exercise with a 20 to 30 seconds recovery. They performed 2 to 4 sets with a 2 to 3 minutes recovery between each set. T-test was used to find out the statistical significances of each age groups pre and post mean differences. The level of significance was set at p<0.05 level of confidence. The results of the study stated that the Circuit Training had significantly improved the speed, leg power, arm power and agility of the subjects.
Downloads
Download data is not yet available.
References
Mathew's, Donald K. Measurement in Physical Education Philadelphia: Saunders, 1973; 3:5.
Saugata Sarkar. Effect of Circuit Training Program on Explosive Strength and Strength Endurance of School Going Students. 2013; 2:21-23.
Sushil Lega. A Comparative Study of Selected Motor Abilities of Football and Handball Players International Journal of Behavioral Social and Movement Sciences. 2014, 59-63.
Alauddin Shaikh. Effects of Plymetrics Training and Weight Training on selected Motor Ability Components among University Male Students. International Journal of Advancements in Research & Technology. 2012; 1:1-8.
Suresh Kumar M. Influence of Circuit Training on Selected Physical Fitness Variables among Men Hockey Players. International Journal of Recent Research and Applied Studies. 2014; 7(6):16-19.
Patricia E Mosher. Effects of 12 Weeks of Aerobic Circuit Training on Aerobic Capacity, Muscular Strength, and Body Composition in College-Age Women. The Journal of Strength and Conditioning Research. 1994; 8(3):144- 148.
Mandeep Singh Nathial, Analysis of set shot in basketball in relation with time to perform the course and displacement of center of gravity, American Journal of Sports Science, Vol.2 Issue.5 pp: 122-126 (2014). Retrieved from https://www.sciencepublishinggroup.com/journal/paperinfo.aspx?journalid=155&doi=10.11648/j.ajss.20140205.13
Mandeep Singh (2010). Evaluation And Improvement Of Sports Techniques Through Biomechanical Updated Analyzing Technology, University News, Journal of Higher Education Association of Indian Universities, Association of Indian Universities, Vol:48:Issue.05;2010 Pp45-57, 2010
Mandeep Singh Nathial, A Study of Adjustment and Emotional Intelligence of University Coaches in India, American Journal of Applied Psychology. Volume 3, Issue 6, November 2014 , pp. 122-126. doi: 10.11648/j.ajap.20140306.11
Nathial, Mandeep Singh. A COMPARATIVE AND ANALYTICAL STUDY OF SELF-ESTEEM AND JOB SATISFACTION IN ATHLETES AND NON ATHLETES. Journal of Advances in Social Science and Humanities, 2(10). https://doi.org/10.15520/jassh210123
Singh, M., Kour, R., & Kour, A.,. A collaborative diversified investigation of respective responses of sports person coaches and organizations on criminalization of doping.International Journal of Health Sciences,6(S3), 11295–11310. https://doi.org/10.53730/ijhs.v6nS3.8641
Mandeep Singh., Assessment of Vocational Interests of Pahadi & Bakarwal School Students In Relation To Their Gender. Int J Recent Sci Res. 9(3), pp. 24817-24819. DOI: http://dx.doi.org/10.24327/ijrsr.2018.0903.1731
Singh, M., & Deol, N. S.; KINEMATICAL ANALYSIS OF HIGH DRIVE IN SOCCER. INTERNATIONAL JOURNAL OF RESEARCH PEDAGOGY AND TECHNOLOGY IN EDUCATION AND MOVEMENT SCIENCES, 1(01). Retrieved from https://ijems.net/index.php/ijem/article/view/5
Mandeep Singh. (2018). THE AWARENESS OF MOVEMENT AND FITNESS SCIENCES AMONG SCHOOL, UNDER GRADUATE AND POST GRADUATE LEVEL STUDENTS: EMPOWERING EDUCATION THROUGH PHYSICAL EDUCATION. European Journal of Physical Education and Sport Science, 4(3). https://doi.org/10.5281/zenodo.1218149
Kraimer, Koffand Bauman (1997) Williams and Cash (2001) Effects of aerobic and circuit training on fitness and body image among women. Journal of Sport Behavior. 2001.
Wilmore Jack H, Costill David L. physiology of exercise, Human Kinetics, United States; 3rd Ed., 2004.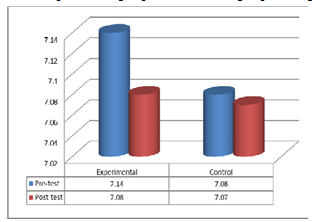 CITATION
DOI: 10.55968/ijems.v11i3.230
How to Cite
Singh, H. (2022). Effect of circuit training program on selected motor abilities among university male. INTERNATIONAL JOURNAL OF RESEARCH PEDAGOGY AND TECHNOLOGY IN EDUCATION AND MOVEMENT SCIENCES, 11(3), 16-20. https://doi.org/10.55968/ijems.v11i3.230
Section
Research Articles