MEDITATION: A THERAPEUTIC VIEW
Rekha Bhardwaj

D.P.E, Ch. B. R. G. Govt. Girls College SriGanganagar Rajasthan, India
Keywords:
meditation, therapy, psychotherapy
Abstract
Meditation is an ancient technique that has recently been extracted from its spiritual framework, and applied to therapy for the enhancement of personal well-being.Although we have limited ourselves to reviewing studies that refer only to meditation as a technique, there is abundant literature that relates meditation to a religious-philosophical framework. It could be argued that in extracting the technique from its theoretical and belief context, the meaning and effect of meditation is deprived of its essence--just as an interpretation, cognitive challenge, or a paradoxical injunction would not have the same impact/outcome when removed from its therapeutic context.There are different types of meditation, but all seem to be fundamentally based on the concept of self-observation of the subject's psychic activity in the here and now, with an acceptance of process rather than content. The practice of meditation has positive short- and long-term rewards, the main ones being a calm self-control, called 'the relaxation response'. These effects include a wakeful hypo metabolic physiological state and a balance of the parasympathetic or trophotropic and sympathetic or ergotrophic functions.The evidence of meditative physical effects is consistent with increasing evidence of the biological impact of psychological interventions. It refutes convincingly the stereotypical criticism that talking therapies 'do nothing' or are 'just' placebo.Meditation is not free from side-effects, even for long-term mediators or experienced teachers. Nor is it free of contraindications.
Downloads
Download data is not yet available.
References
Alberto Perez-De-Albeniz and Jeremy Holmes,Meditation:concept,effect and uses as therapy, International Journal of Psychotherapy, Mar2000, Vol. 5 Issue1, p49, 10p
ATKINSON, R.L., ATKINSON, R.C., SMITH, E.E., BEN, D.J. & NOLEN-NOEKSEMA, S. (1996). Hilgard's introduction to psychology, 12th edn.
BOGART, G. (1991). The use of meditation in psychotherapy: a review of the literature, American Journal of Psychotherapy, XLV, pp. 383-412.
CHANG-YONG CHUNG (1990). Psychotherapist and expansion of awareness, Psychotherapy Psychosom, 53, pp. 28-32.
COLBY, F. (1991). An analogue study of the initial carryover effects of meditation, hypnosis and relaxation using native college students, Biofeedback Self-Regulation, 16(2), pp. 157-165.
DEEPACK, K.K., MANCHANDA, S.K. & MAHESHWARI, M.C. (1994). Meditation improves clinicoelectroencephalographic measures in drug-resistant epileptics, Biofeedback Self-Regulation, 19(1), pp. 25-40.
DUA, J.K. & SWINDEN, M.L. (1992). Effectiveness of negative-thoughts-reduction, meditation and placebo training treatment in reducing anger, Scandinavian Journal of Psychology, 33(2), pp. 135-146.
ELIAS, A.N. & WILSON, A.F. (1995). Serum hormonal concentrations following transcendental meditation: potential role of gamma aminobutyric acid, Med. Hypotheses, 44, pp. 287-291.
FINN, M. (1992). Transitional space and Tibetan Buddhism: the object relations theory of meditation, in, Object relations theory and religion: clinical applications. Praeger.
Singh, M., Kadhim, M.M., Turki Jalil, A. et al. A systematic review of the protective effects of silymarin/silibinin against doxorubicin-induced cardiotoxicity. Cancer Cell Int 23, 88 (2023). https://doi.org/10.1186/s12935-023-02936-4 https://cancerci.biomedcentral.com/articles/10.1186/s12935-023-02936-4
Mandeep Singh Nathial, Analysis of set shot in basketball in relation with time to perform the course and displacement of center of gravity, American Journal of Sports Science, Vol.2 Issue.5 pp: 122-126 (2014). Retrieved from https://www.sciencepublishinggroup.com/journal/paperinfo.aspx?journalid=155&doi=10.11648/j.ajss.20140205.13
Mandeep Singh (2010). Evaluation And Improvement Of Sports Techniques Through Biomechanical Updated Analyzing Technology, University News, Journal of Higher Education Association of Indian Universities, Association of Indian Universities, Vol:48:Issue.05;2010 Pp45-57, 2010
Mandeep Singh Nathial, A Study of Adjustment and Emotional Intelligence of University Coaches in India, American Journal of Applied Psychology. Volume 3, Issue 6, November 2014 , pp. 122-126. doi: 10.11648/j.ajap.20140306.11
Mandeep Singh., Assessment of Vocational Interests of Pahadi&Bakarwal School Students In Relation To Their Gender. Int J Recent Sci Res. 9(3), pp. 24817-24819. DOI: http://dx.doi.org/10.24327/ijrsr.2018.0903.1731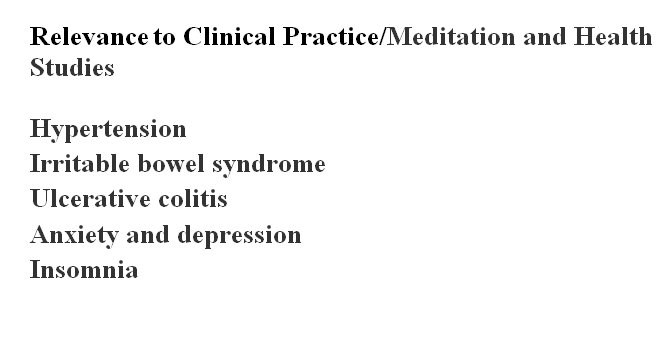 CITATION
DOI: 10.55968/ijems.v12i03.400
How to Cite
Bhardwaj, R. (2023). MEDITATION: A THERAPEUTIC VIEW. INTERNATIONAL JOURNAL OF RESEARCH PEDAGOGY AND TECHNOLOGY IN EDUCATION AND MOVEMENT SCIENCES, 12(03), 68-76. https://doi.org/10.55968/ijems.v12i03.400
Copyright (c) 2023 Rekha Bhardwaj
This work is licensed under a Creative Commons Attribution 4.0 International License.